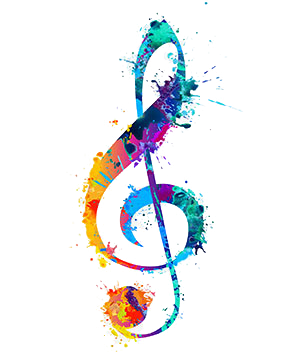 Come right in. No need to take off your shoes.
Q:   Which instruments are your favorites?
I can't think of an instrument I don't like.
Q:   Which instrument has the most solos in all the classical symphony repertoire?
The oboe.
Q:    When did you begin taking violin lessons?
When I was 8 years old.
Q:   Did you ever take piano lessons?
Yes, for a year when I was 7. Little kids usually learn to read music easily; decoding notes on a staff is no more difficult than decoding words made of letters of the alphabet. So by the time I began violin lessons a year later, I could navigate around the middle of the piano. Sort of. And the violin let me say goodbye to the bass clef.
Q:   What is this music? Click on the arrow below to listen.
Guess. Contact me when you think you know the answer. Thanks to Annelle Gregory, a 15-year-old rising star, who plays with the Sphinx Chamber Orchestra, for this recording.
Q:   What was your worst crime with the violin?
Stopping playing from age 21 for nearly 15 years.
Q:   What was your next worst crime with the violin?
Not practicing enough when I was in junior high and high school.
Q:   When did you begin playing in an orchestra?
When I was about 11. In orchestras I learned my basic lessons about teamwork. Except for that awful musical silence in my young adulthood, I've played in orchestras for most of my life.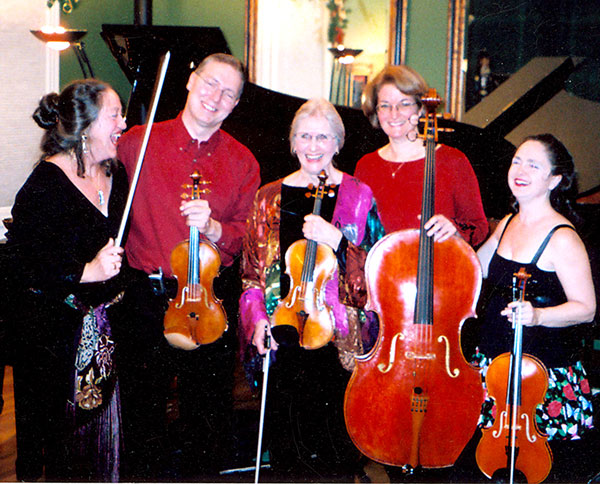 Q:   Best violin memory?
Too many to count.
Q:   What is that page of music serving as the Music Room's background?
Guess. Take a closer look here. Contact me when you think you know the answer.
Q:   Favorite second-violin joke?
Question: How many second violinists does it take to change a light bulb?
Answer: None; they can't get up that high.
Q:   Why play Bach in the early mornings?
Because, even if everything else goes wrong that day, the day itself will have had a strong start and we'll be better able to cope.
Q:   Favorite composers?
Too many to count.
Q:   Who were the most astonishing child prodigies in music?
Mozart, Mendelssohn, Chopin, Liszt, Schubert, Erich Korngold, Yo-Yo Ma, Sarah Chang, Lang Lang
Q:   Who are some of your favorite young musicians now?
Annelle Gregory, Shirley Edith Hunt, and Gustavo Dudamel
Q:   How did anti-Semitism help make possible the great American movies of the 20th century?
Jews fled the pogroms of eastern Europe even before Hitler. Many of them arrived in California during the early great days of American movies, and ended up composing some of our most beautiful film scores. Once Hitler began his mass killings in Europe, some Jews escaped before and during 1939. Jewish musicians continued to gather in California, adding to the musical elegance and power of the movies.
Q:   How does music run in your family?
My maternal grandmother played the piano and sang. My mother was an accomplished pianist who accompanied just about anyone who asked her. My nieces sing and play the piano. I play chamber music every chance I get. My son is a jazz guitarist  and teacher. My daughter made sure both children had music lessons, beginning with piano. Before beginning graduate school, one grandson worked as a talent buyer, identifying musicians to play at venues, and managing a show venue as well. My other grandson played trombone and bass, both electric and upright, in school, and is now a luthier, working with fine violins. He also produces sound environments, some solar-powered, allowing sounds to create themselves for recording circuitry. Not exactly soundscapes, I think. (Proving once again that the younger generation's creative work dazzles and baffles older generations, and we ask, "Now, could you explain that one more time, please?")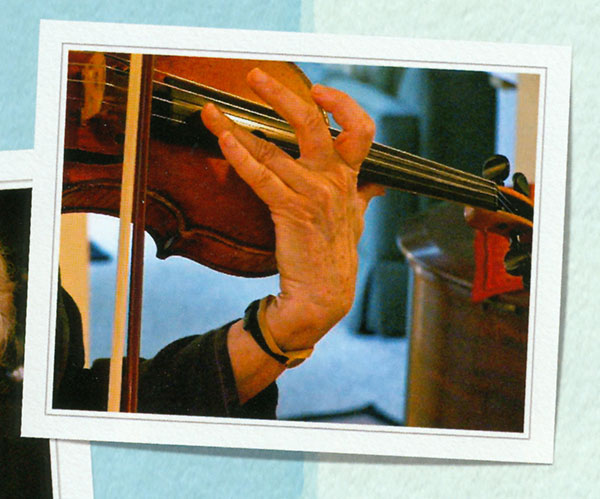 Q:   Best music lesson brought from another field?
From skiing: When a skier misses a race gate or falls and fails to complete the course, s/he gets up and takes another run. And another. And another. I can think of no better lesson for playing music. We always have the choice of wallowing in our embarrassment or getting up and trying again.
Here is conductor Gustavo Dudamel leading the Simon Bolivar Symphony Orchestra of Venezuela. This 17-minute video is a great opportunity to see young orchestra players very close up. Just after 6 minutes into the concert they begin playing Mexican composer Arturo Márquez' Danzon Number 2.  The concert could be a turning point in your life, letting you decide whether or not you want to play in an orchestra. Best if you stay through to the end.  Can you hold still during this music? 
Here is a link to a surprising classical music video. I promise you that it's eventful and entertaining. Nora the cat played her Catcerto in 2007.