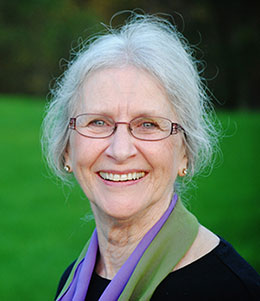 Of the letters I've received from readers over the years, the most heartfelt ones have been about my novel The Mozart Season. Its readers have almost all been musicians, and their letters have told me about which pieces they're working on, how they feel about performing in public—which nearly always means stage-fright, a constant condition of my own musical life. They tell me about their music lessons and sometimes discuss their long-term goals. Although we always protect the privacy of young readers, I can boldly announce three of them:
Annelle K. Gregory: A violinist sent me a handwritten letter at about age 14, when she had played the Mozart Concerto that's featured in the book and won a competition with it. She and I have kept in touch for nearly 7 years. She's now a concert violinist; I treasure the CDs she has sent me, and I've watched her win dazzling prizes in competitions. A few months ago we met for the first time when she played in Carnegie Hall. As I type this, she has just played in Albert Hall in London. http://annelleviolin.com/
Shirley Hunt: A young teen cellist who won a competition to play a concerto with the orchestra I was playing in has also kept in touch. She's now a professional musician, playing viola da gamba as well as Baroque cello, and performs all around the USA, as well as in Europe and South America. https://www.shirleyhunt.net/
Sage Cole: A violinist who wrote to me as a young teen is now a professional musician and is the founder and director of a summer chamber music festival in her coastal home town in Massachusetts. https://sagecole.com/
We all need to cheer up and reach for equanimity in troubled times, and these times are troubled indeed.
What I do:
I marched with my daughter on January 21, 2017, along with much of America and the world. We joined a small community march, while millions more were in enormous ones in the great cities. I believe every march matters. We mustn't forget that our Suffragist forebears marched for decades, until, in 1920, the Nineteenth Amendment gave women the vote. The Civil Rights Act of 1964 required marching. So did the end of the Vietnam War. Justice requires that we make an effort. No Democracy gives itself to its people for free. These are lessons that many of us have been slow in learning.
I pay attention to the causes that need my support. I write letters, make phone calls, sign petitions.
I freely admit, often tearfully, how much I miss President Obama: his clarity, his dignity, his thoughtfulness, his wisdom, his inclusive smile.
I attend readings and conversations at my local independent bookstore.
About the Book I'm Working On
It contains characters who don't know what a Kardashian is (although one of them does ask), and the project has kept me busy for longer than I'd expected. Some characters go to war, some travel to foreign countries in peacetime, some are brave, some are foolish, some disobey rules, most are goofy in some way, and writing it as a witness to history is an adventure.