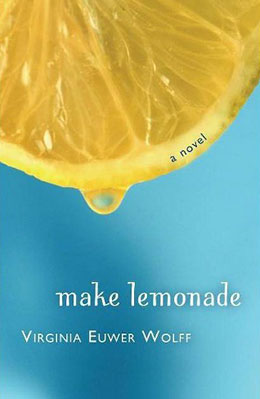 Henry Holt, 1993
ISBN 978-0805022285 (hardcover)
Square Fish, 2006
ISBN 978-0805080704 (paperback)
Jolly is seventeen. She can't really spell. She doesn't have much of a job. And she has two little kids from two different, absent fathers.
Jolly knows she can't cope with Jilly and Jeremy all by herself. So she posts a notice on the school bulletin board: BABYSITTER NEEDED BAD. No one replies but Verna LaVaughn, who's only fourteen. How much help can she be?
For a while, Jolly, Jilly, Jeremy, and LaVaughn are an extraordinary family. Then LaVaughn takes the first steps toward building her own future, and Jolly begins the long, slow process of turning the lemons of her life into lemonade.
Bank Street Child Study Book Award, 1993
Best Kids' Book of 1993, 1993
Best YA Novels of All Time, English Journal, November 2005
Bulletin for the Center for Children's Books Blue Ribbon Book, 1993
Children's Book of Distinction, 1994
Golden Kite Award, 1994
Iowa Teen Award Nominee, 1996-1997
Michigan Library Association Thumbs Up! Award for YA Fiction, 1994
Oregon Book Award for Young Readers, 1993
Parent's Choice Book Award, 1993
Preiselbar Award, 2000
School Library Journal Best Book of the Year, 1993
Top of the List, 1993
YALSA Best Book for Young Adults, 1994
YALSA Popular Paperback for Young Adults, 2002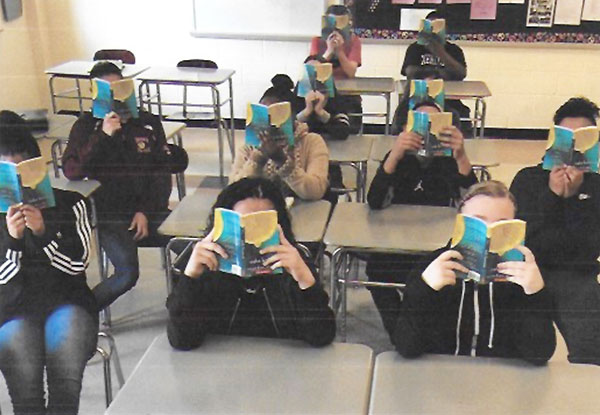 "Written in a riveting stream-of-consciousness fashion … the book plunges into the depths of inner-city poverty… At once disturbing and uplifting, this finely nuanced, touching portrait proudly affirms our ability to reach beyond ourselves and out to one another." (Booklist, starred review)
"Radiant with hope, this keenly observed and poignant novel is a stellar addition to YA literature." (Publishers Weekly, starred review)
 "Wolff follows her rich portrait of a gifted young musician (The Mozart Season, 1991, ALA Notable) with a spare, beautifully crafted depiction of a 14-year-old whose goal of escaping poverty is challenged by friendship with a single teenage mother. With the support of her widowed mom, who's always made ends meet, LaVaughn sets her sights on college but knows she'll have to come up with the money herself. Taking a job caring for Jolly's babies while Jolly works, she's soon enmeshed in the young woman's problems—especially after Jolly is fired for spurning a harassing boss. Deeply concerned for the feckless, near- illiterate 17-year-old's welfare, LaVaughn is tempted to give her the money she's saved; yet (as marvelously encapsulated in LaVaughn's internal debate) she makes the tough decision that 'That won't help … I feel very mixed but my eyes stay steady.' With difficulty (Jolly's too proud to ask for welfare and fears losing her children), she persuades her to enter a high-school program for young mothers. It's best for both—Jolly begins to 'take hold' of her life—but bittersweet: while LaVaughn's grades go back up, she must relinquish her beloved charges. LaVaughn's narrative—brief, sometimes ungrammatical sentences in uneven lines, like verse—is in a credible teenage voice suited to readers like Jolly herself; yet it has the economy and subtlety of poetry. These girls could be from more than one ethnic group and almost any inner city—the setting is deliberately vague; but their troubles—explored in exquisite specificity—are universal. Hopeful—and powerfully moving." (Kirkus Reviews, pointer)
"'This word COLLEGE is in my house,/ and you have to walk around it in the rooms/ like furniture.' So LaVaughn, an urban 14-year-old, tries to earn the money she needs to make college a reality. She and her mother are a solid two-person family. When LaVaughn takes a job babysitting for Jolly, an abused, 17-year-old single parent who lives with her two children in squalor, her mother is not sure it's a good idea. How the girl's steady support helps Jolly to bootstrap herself into better times and how Jolly, in turn, helps her young friend to clarify her own values are the subjects of this complex, powerful narrative. The themes of parental love, sexual harassment, abuse, independence, and the value of education are its underpinnings. The tale is told in natural first-person, and in rhythmic prose arranged in open verse. The poetic form emphasizes the flow of the teenager's language and thought. The form invites readers to drop some preconceptions about novels, and they will find the plot and characters riveting. Make Lemonade is a triumphant, outstanding story." (School Library Journal)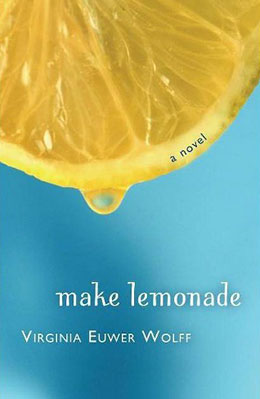 Make Lemonade series, Book 1
Henry Holt, 1993
ISBN 978-0805022285 (hardcover)
Square Fish, 2006
ISBN 978-0805080704 (paperback)