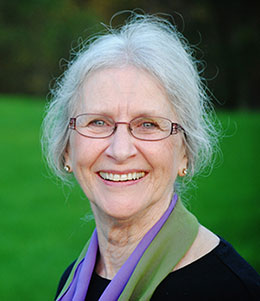 Virginia Euwer Wolff is the winner of the 2011 Phoenix Award for her 1991 novel The Mozart Season. Her 2001 novel True Believer won the National Book Award and her newest novel for young adults, This Full House, is on the American Library Association's Amelia Bloomer List.
Distinguished Alumna Award, Oregon Episcopal School, Portland, Oregon (2003)
Evelyn Sibley Lampman Award for Service to the Children of Oregon, Oregon Library Association (2005)
Phoenix Book Award (2011)
To download a version of the photo at right, click on the link
below, then click on the resulting photo and choose "save image as." Photo credit: Sonya Sones.